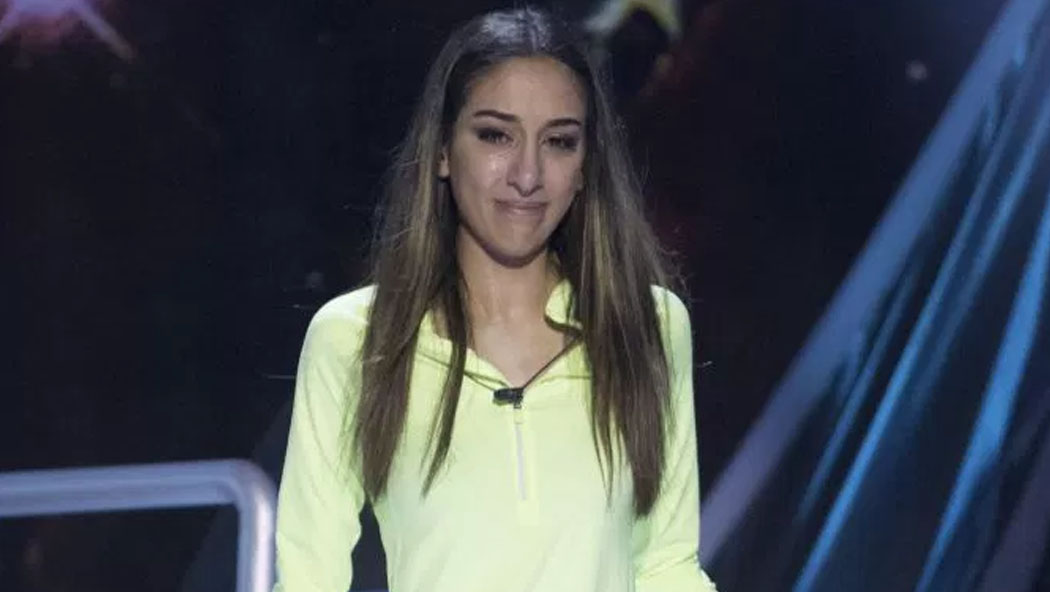 Source: Global TV
For a second week in a row, a random tweak in the weekly schedule changed the game indefinitely. Unfortunately, we saw Emily and Neda sent packing in a surprise double eviction. Neda? I thought she was immune until jury? Yes, this is all true. Unfortunately, Neda was back-doored during the live eviction.
So, how did it all go down? Check out the weekly summary below!
Last Week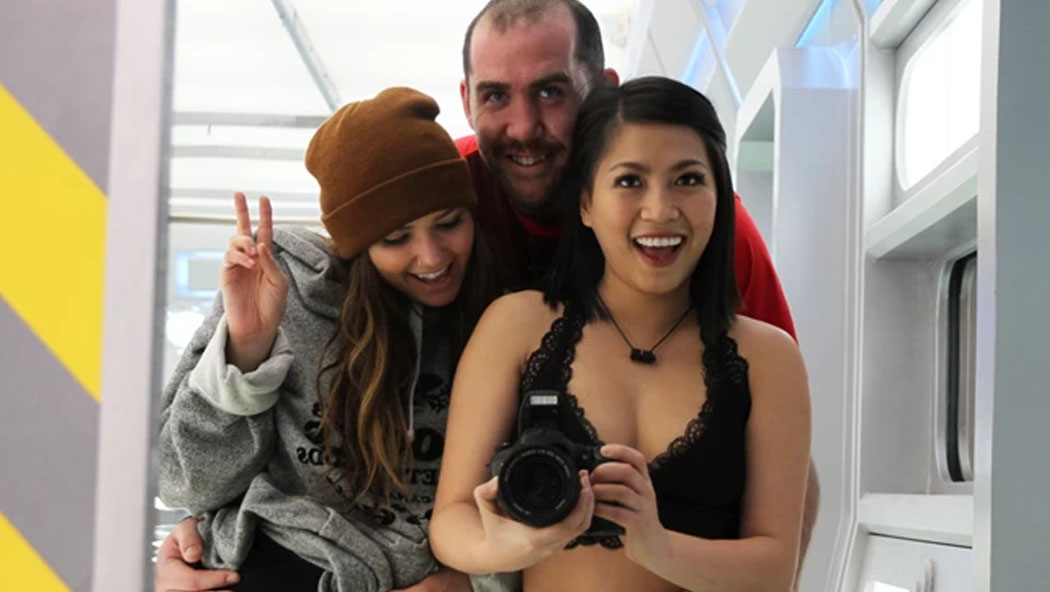 Source: Global TV
After the remaining houseguests survived Backwards Week, it was William who stepped up to the plate and won Head of Household for the week. With a new power shift, Ika and Demetres continue to play both sides of the house. Ika has her eyes set on Jackie, while Dre is has Kevin and Bruno on her radar. Remember, Bruno and Kevin are in an alliance with Ika, and she wants to keep them safe. Ultimately, the decision is up to William, who wants to take out either Dillon or Emily. Dillon feeling the pressure of the block, tries to strategize with his crush Emily. Their only hope is to get Jackie on the block, since she is not very liked in the house. Meanwhile, Kevin is using his charm and sexuality to stay off William's radar.
Nominations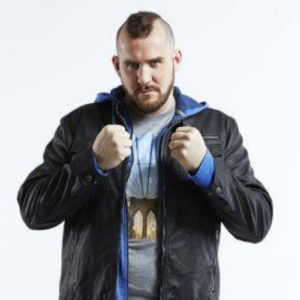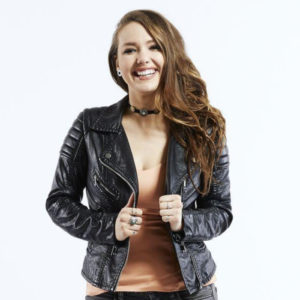 William had a big decision to make this week in terms of nominations. Strategically, Dillon, Emily, Jackie, and Bruno were all on his radar. Ultimately, it came down to Dillon and Emily for nominations this week. Dillon did not take the news well, and of course tried to use his bullying tactics against the current HoH. William was completely unbothered by Dillon's threats, and stood strong with his decision.
Power of Veto Competition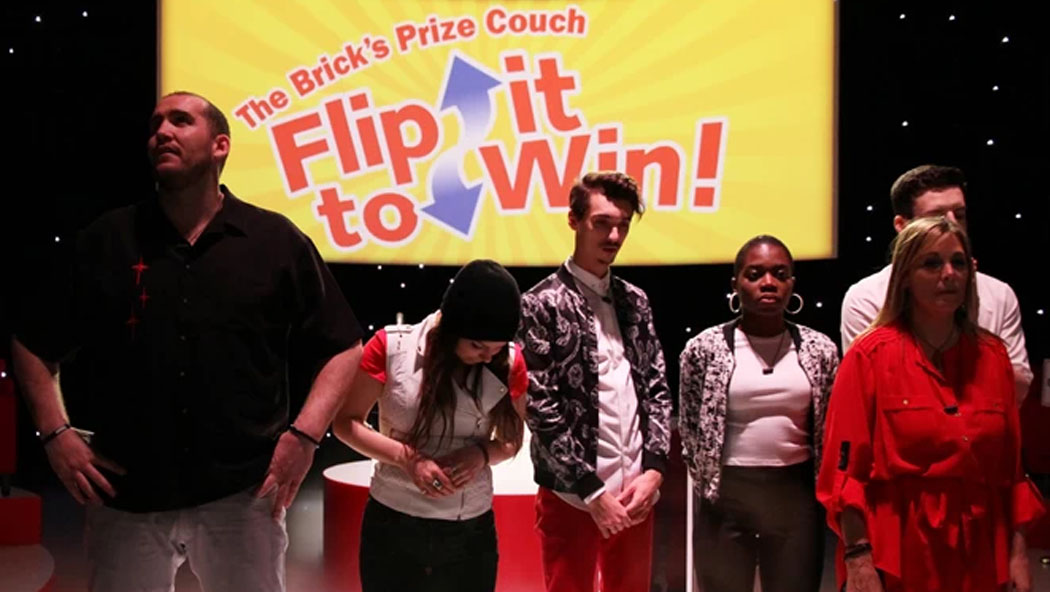 Source: Global TV
William, Dillon, Emily, Karen, Dre, and Kevin were chosen to participate in the Flip It to Win Power of Veto competition, sponsored by the Brick. According to Global TV, the houseguests will compete in head-to-head matches. They will be shown a series of items from the Brick during each round, asked a question based on the items, and then flip over the cards next to the correct answer and buzz in. The houseguest who correctly flips the most items in the shortest amount of time will win the round and eliminate their opponent. Not only will the last houseguest standing win the Power of Veto, he or she will receive a $5000 gift card from the Brick. In the final round, it was down to Dillon and Kevin, with Kevin taking home the POV and gift card.
Power of Veto Ceremony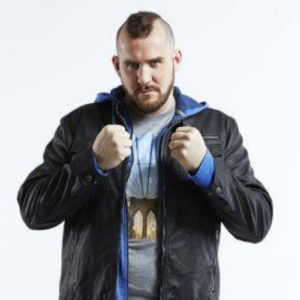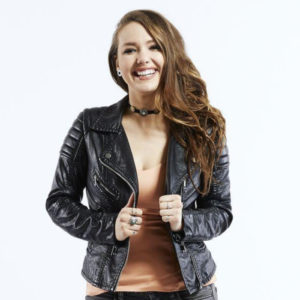 Dillon and Emily thought they had a great relationship with Kevin, until he was on the fence about using the veto. At that moment, Dillon began questioning his allegiance to both Bruno and Kevin (Since they were members of the Black Saints Alliance with Dillon and Emily). Meanwhile, Dre begins planting seeds in Williams head about Kevin's true intentions. She believes that Kevin is using William for information and safety, which is all true. As expected, William makes a last minute effort to veto Dillon off the block, and put up Jackie as a replacement nominee. The plan is for Bruno to go up in Dillon's place, rather than Jackie. During the POV ceremony, Emily stated in her speech that she was aligned with Kevin. Unfortunately, Kevin stuck to his initial plans and kept nominations the same. Dillon and Emily were soon to face eviction.
Live Eviction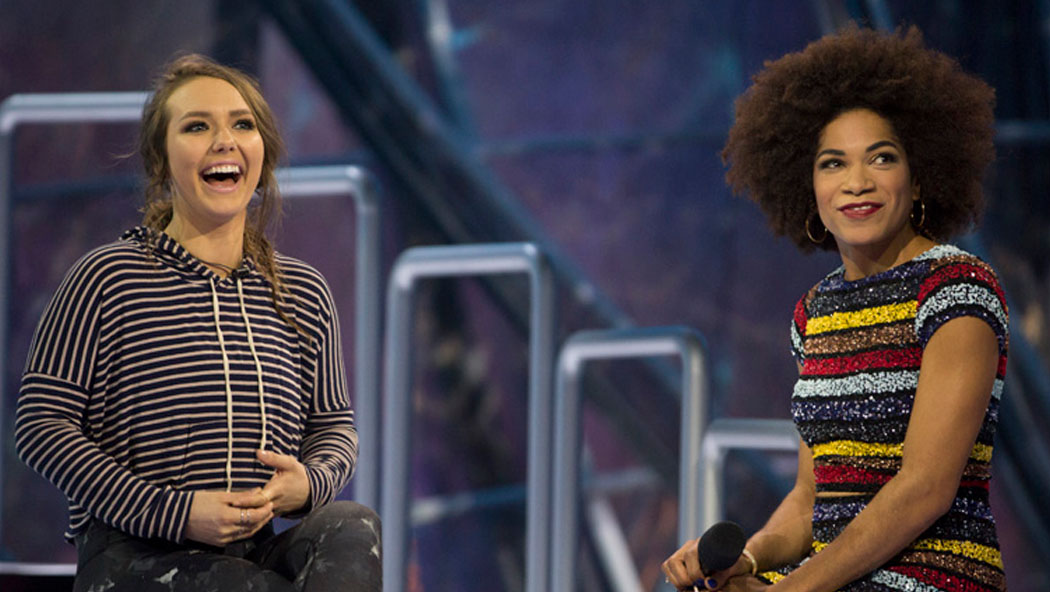 Source: Global TV
With eight votes to evict, Emily unfortunately became the fifth houseguest evicted from the BBCAN Odyssey. If only Kevin used the veto, she would still be in the house.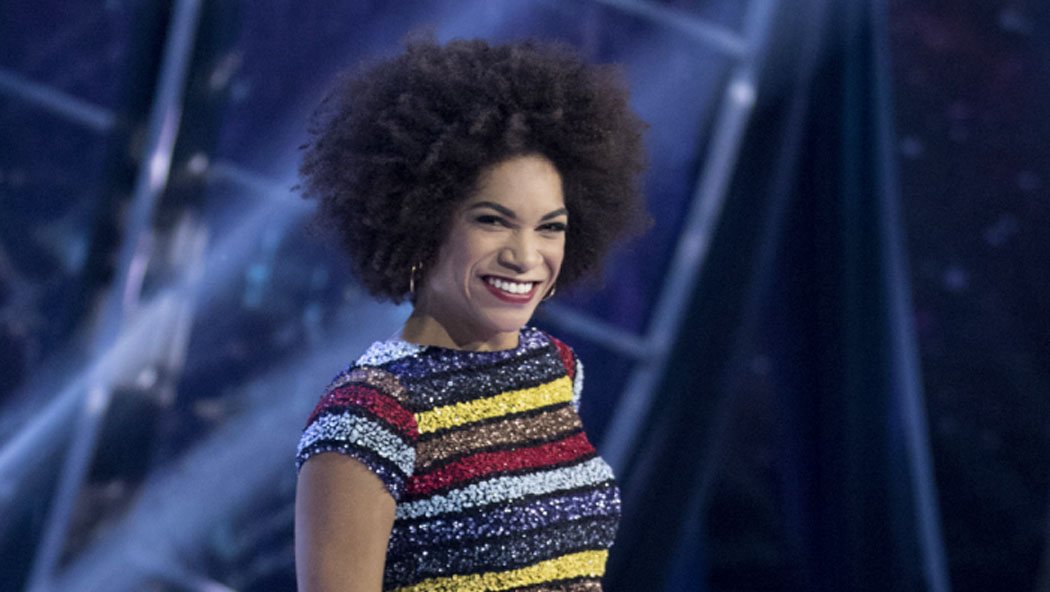 Source: Global TV
After the live vote, host Arisa Cox revealed that a second houseguest would be leaving the game in a surprise double eviction. She also told the house that Neda's immunity is finally over, and that the next person evicted would be the first person on the jury.
Head of Household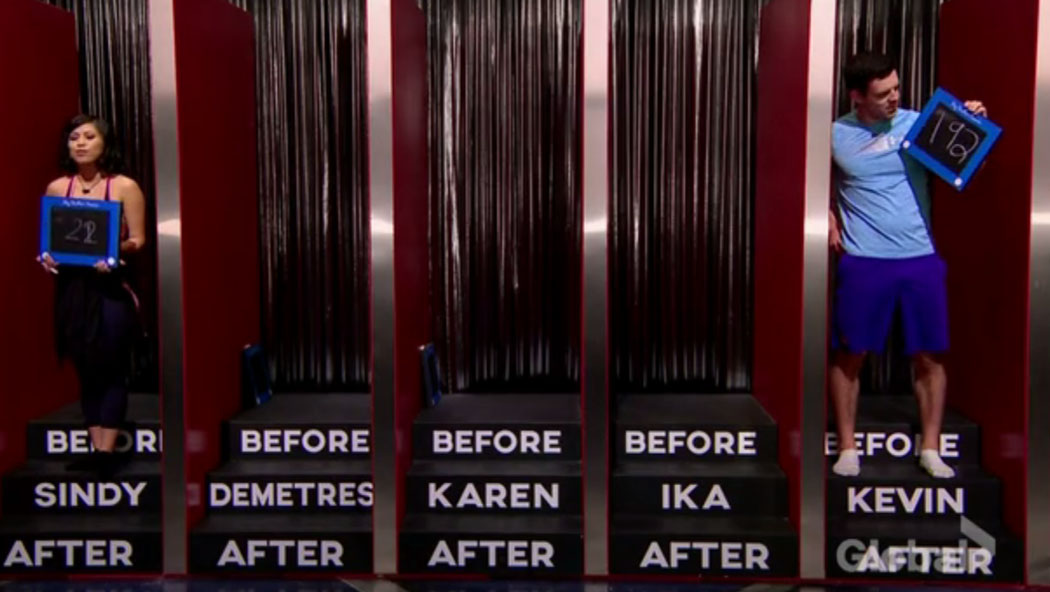 Source: Global TV
After the announcement, the houseguests competed in the Before or After Head of Household competition. The rules were simple: each houseguest had to determine the order in which each event happened. Veteran, Sindy, beat out Kevin in a tie breaker round.
Nominations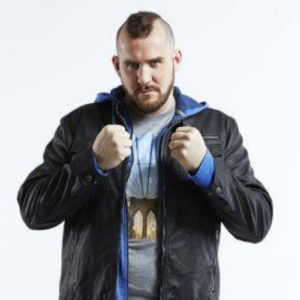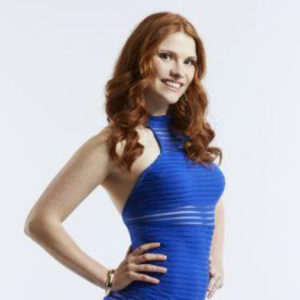 The nomination ceremony took place immediately after the competition. Sindy nominated Dillon Jackie for eviction.
Power of Veto Competition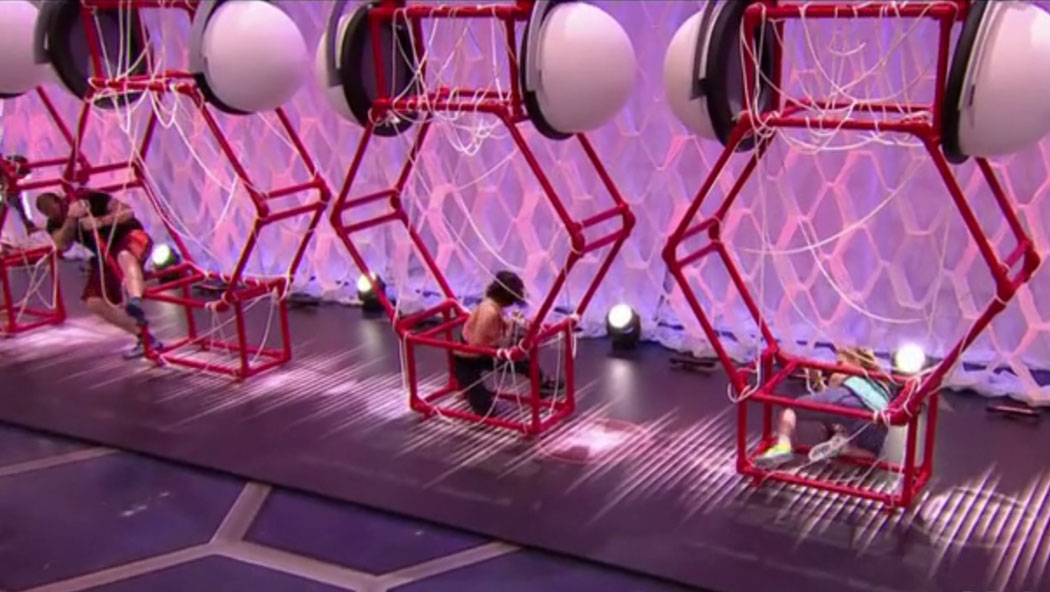 Source: Global TV
The houseguests went to the backyard to compete in the Power of Veto competition. Sindy, Dillon, Jackie, Neda, Ika and Karen were selected to participate in the "Wired for Veto" competition. The houseguests raced around the clock to untangle their rope, and hit their buzzer first. In the end, Jackie hit her buzzer first, winning the Power of Veto.
Power of Veto Ceremony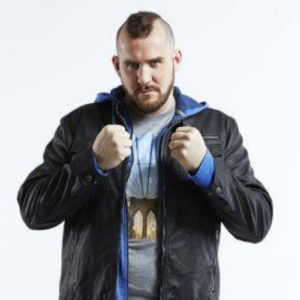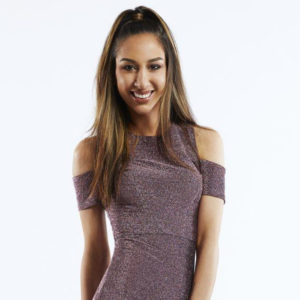 Right after the competition, Neda overheard Ika and Sindy's conversation. Ika told Sindy to nominate Neda, their alliance member. Neda pleaded for Sindy not to use her as a replacement nominate and began throwing Ika under the bus. A heated debate was exchanged between the season two veterans, with Neda revealing their six person alliance to Dre. Shortly after, Jackie used the POV on herself, and Sindy nominated Neda in her place.
Live Eviction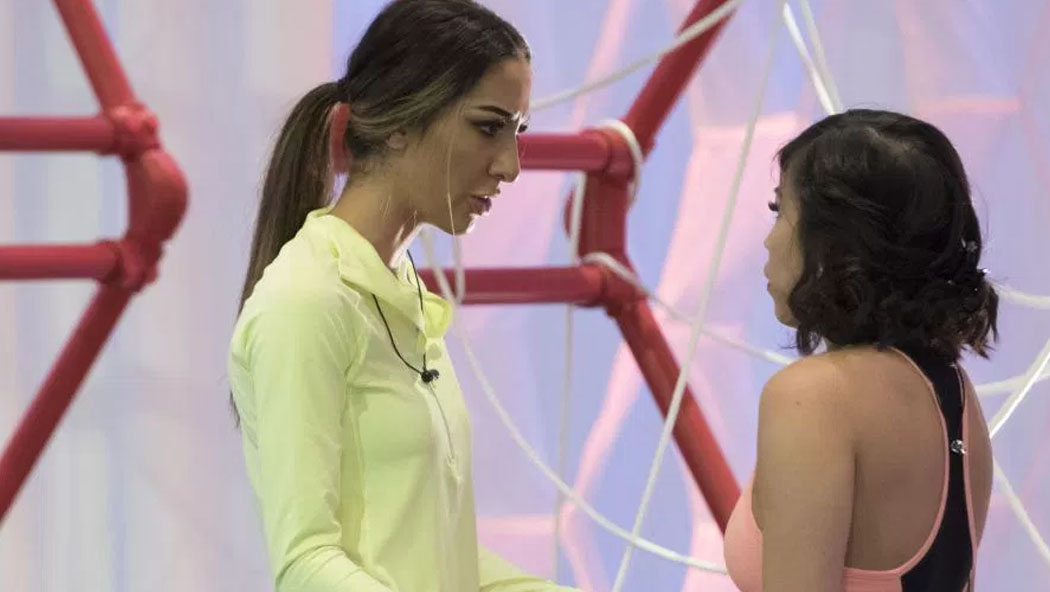 Source: Global TV
With Dillon and Neda facing eviction, the house had an easy decision on their hands. One by one, everyone voted for Neda to leave the house. As Arisa revealed the results, you can tell Neda's heart sank. She left the house fully distraught and defeated.
Predictions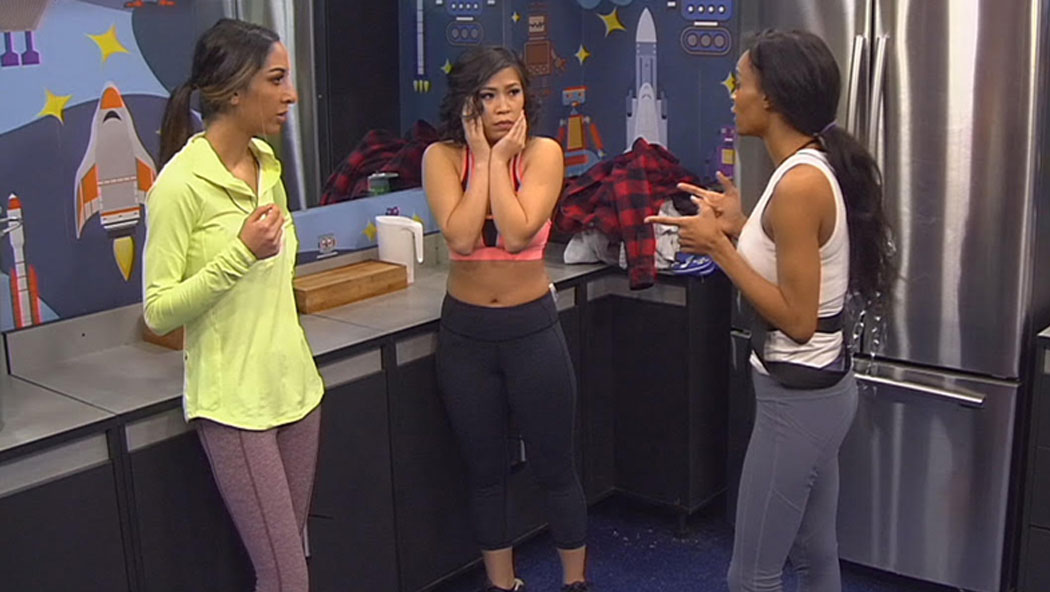 Source: Global TV
Wow, I was not fully prepared for this double eviction. I went into this episode thinking Dillon and Jackie would be evicted, not Emily and Neda. Such a game changer! With all that being said, I have no predictions for next week.
Clearly, this game is constantly changing, and I can't keep up with it.
What do you think? Feel free to share in the comments section below.
Thanks for reading,
-Bryce Lennon