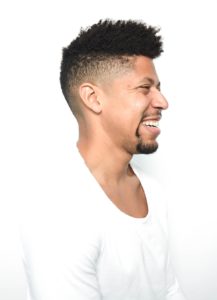 "Born and raised in a suburban community outside of Philadelphia, Bryce Lennon was exposed to the world of fashion and technology at an early age. Through the fashion expertise of his older sister, Bryce's wardrobe was more advanced than any other child. He became no stranger to geometric prints, overalls, neckties, cardigans, and sweatshirts. He is the founder of UnregisteredStyle.com, and serves as the primary blogger of BryceLennon.com."
Hello, my name is Bryce Lennon and welcome to the blog! My blogging journey began back in 2013 with UnegisteredStyle.com. Now, I mostly ramble about fashion, fitness, graphic design, technology, and horror films! Thus, this blog serves as a creative outlet to share my everyday life. Please be kind and leave some encouraging words in the comments section below.
Be sure to stay in touch!
You can always shoot me an email at info@brycelennon.com.
Talk to you later.
-Bryce Lennon