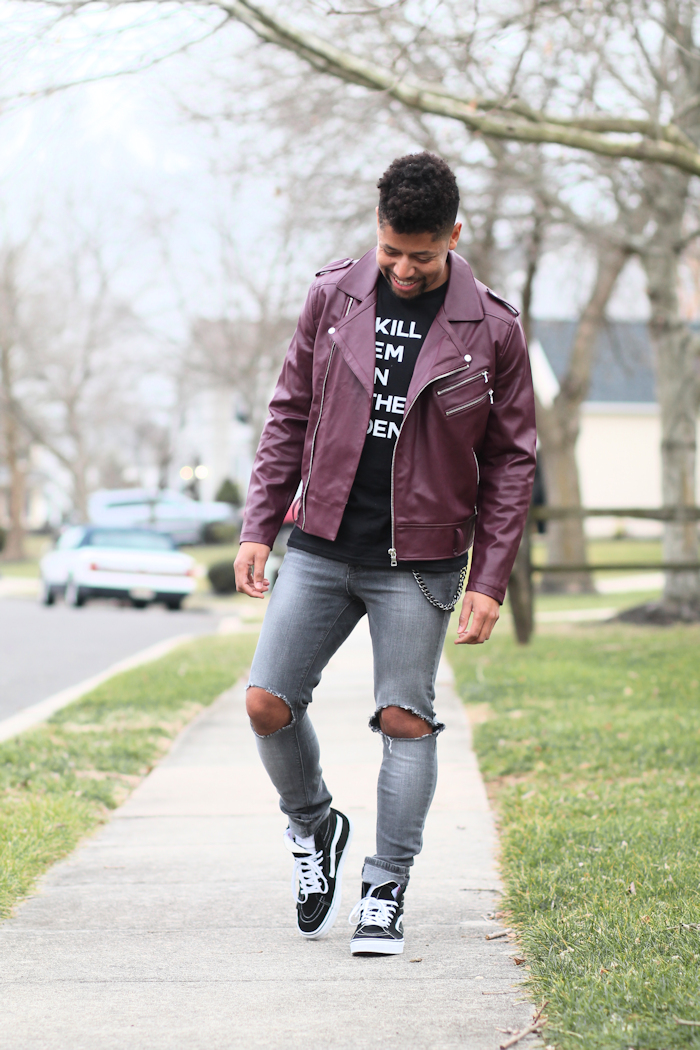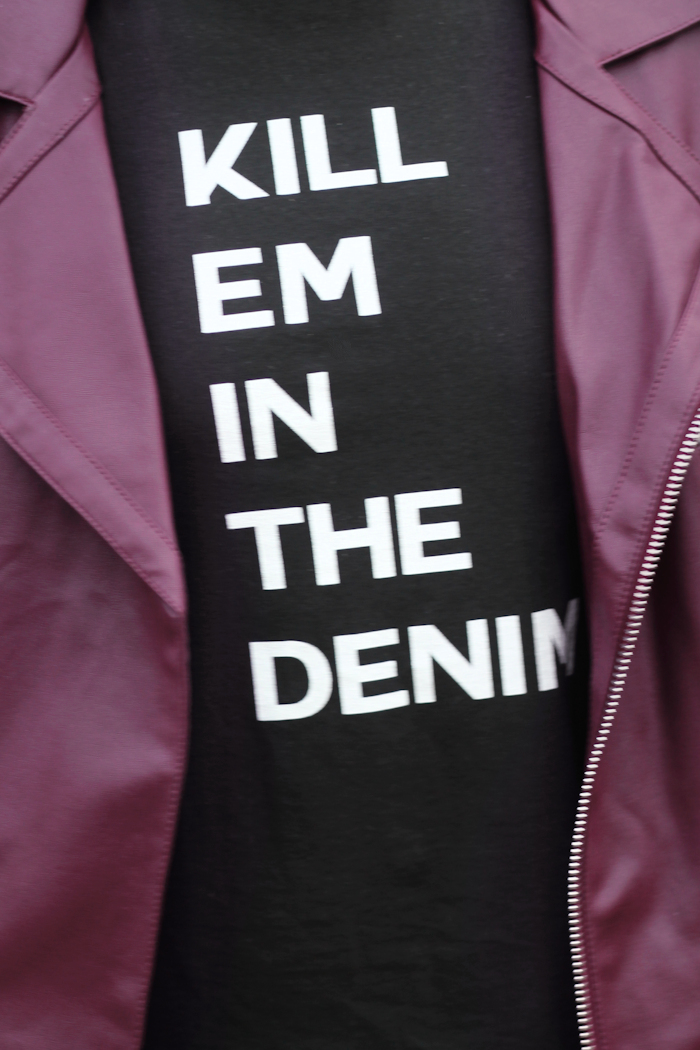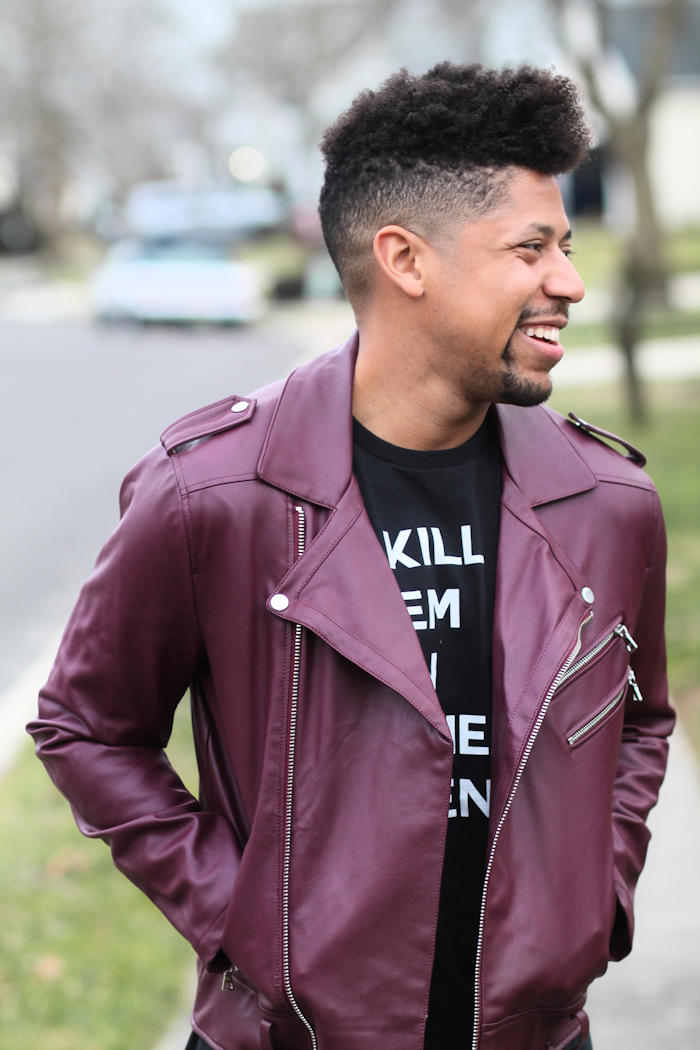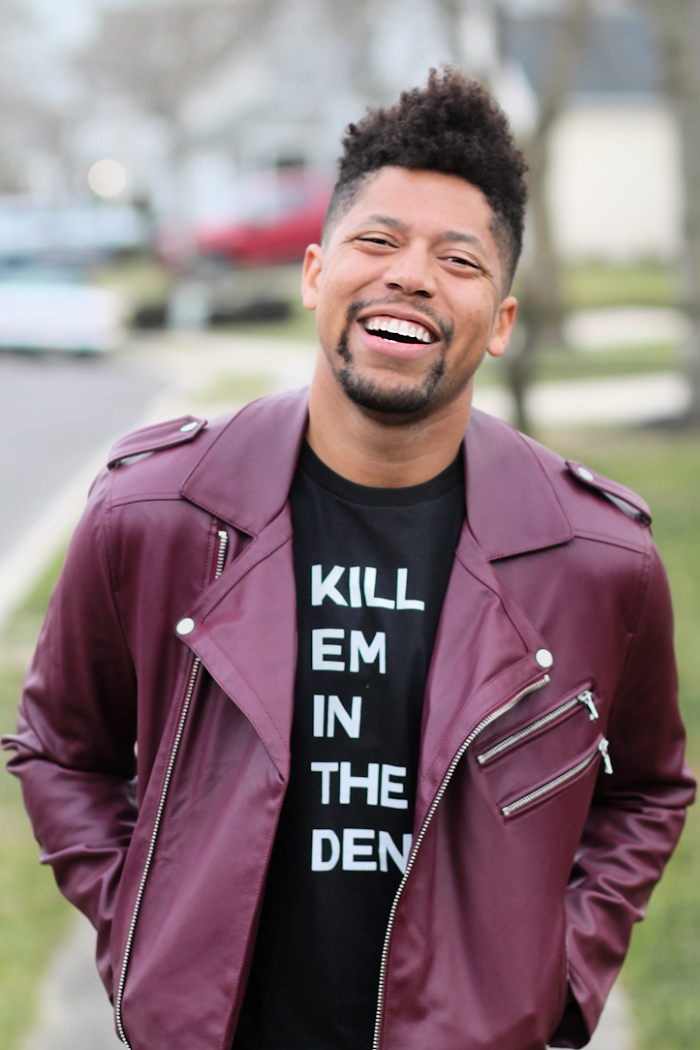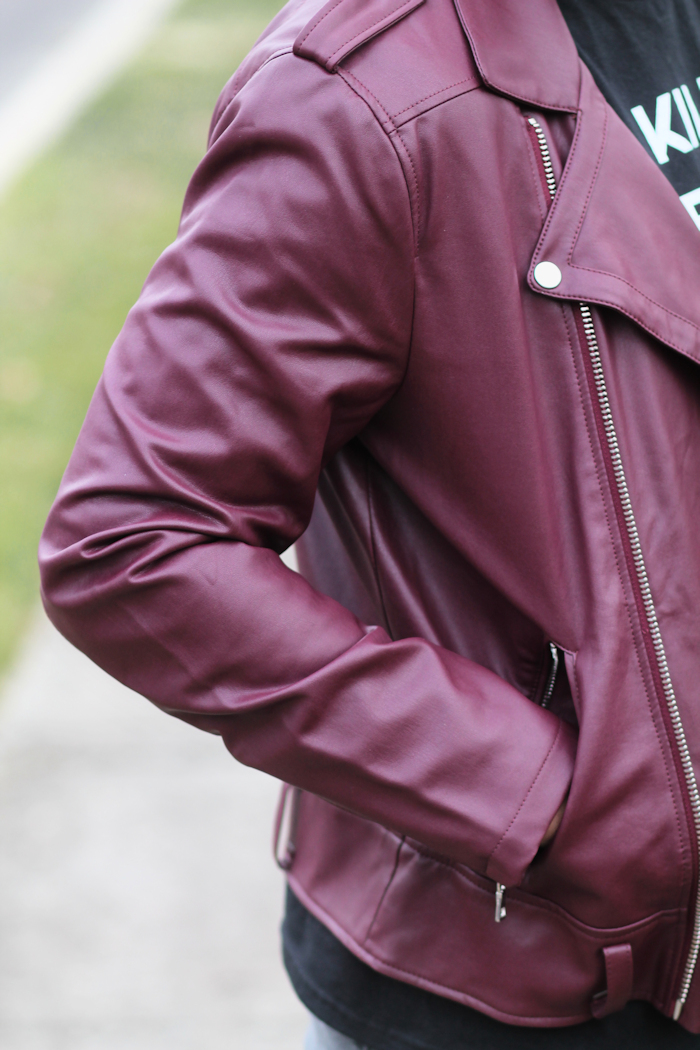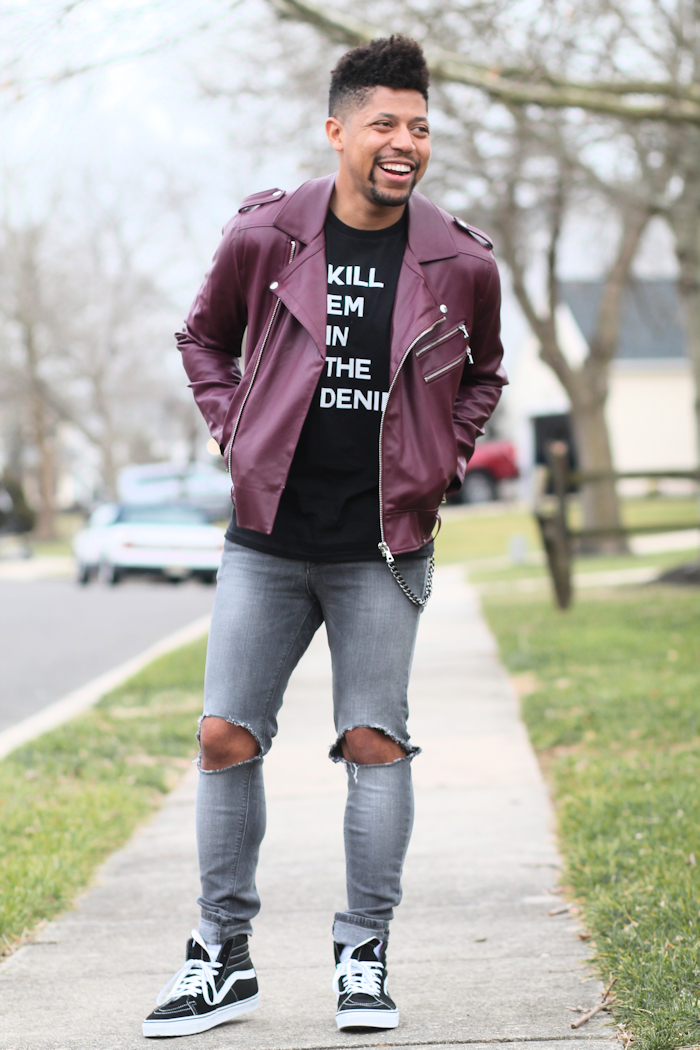 What I'm Wearing
Shirt: Fashionpowwow | Jacket: Forever21 | Jeans: ASOS | Sneakers: Vans
"Fashionpowwow is a meeting ground for fashionistas who are looking for unique statement tees to set the tone for stylish outfits. With each new t-shirt, this fashion hub continues to up the style ante and stand out from the pack."
Although it may sound cliche, you can dress any t-shirt up or down depending on what look and style you would like to achieve. Today, I was going for something on the lines of 80s grunge with this graphic tee and leather combo. My new friend, Shirley from Fashionpowwow, sent me this "Kill Em' in the Denim" graphic tee from their recent collection. Worn with my newly purchased faux leather jacket from Forever21, this outfit looks great with other casual pieces. Continuing with this theme, I further styled my graphic tee with a pair of denim jeans, which is always a good look. So, how do you feel about this particular look? Feel free to share with us in the comments section below. Thanks for reading!
See you later today,
-Bryce Lennon
P.S. Don't forget to visit Fashionpowwow for more retail!